GEOCITIZEN – STARTING POINT
GeoCitizen – The digital georeferenced survey platform
The GeoCitizen enables digital surveys with the added value of geographic analysis. Municipalities, companies and organizations can use this web-based application to involve their citizens, customers and employees in decision-making processes and in the development and implementation of projects. The planning and coordination is made easier, more efficient and cheaper.
GeoCitizen starting point
On the home page of www.buergercockpit.org you can
log in
to register
or use the GeoCitizen as a guest (anonymous).

If you already have an account, you can log in by using your Email address or telephone number and the password you defined when registering. You will then be taken directly to the overview of the channels you have subscribed to.
Step 1
In order to be able to use the GeoCitizen to full extent, create a new account. You can create this either via your Email address or telephone number or, via your Google account. if you have that.

---
Step 2
The next step is to create your username and password. The password must contain at least 10 characters and we recommend using upper and lower case and at least one number.
---
Step 3
The channels you subscribe to can also send information to your mobile phone via SMS. To do this, you must leave your number in the next step. If you don't want that, you can simply skip this point.
---
Step 4
We need your Email address to create your account. Don´t worry, will not receive any newsletters or other advertising measures from us!

---
Step 5
Please enter the 6-digit verification code you received via Email into the boxes to complete the registration. The mail may take a few minutes.

---
Step 6
If you would like to receive push messages (pop-ups) from your subscribed channel via your browser or smartphone, you can now allow this. This point can also be skipped.
---
Step 7
The browser (Chrome, Firefox, Edge, etc.) will now ask you whether you want to share your location with www.buergercockpit.org. This will help you find nearby platforms faster. We do not save and evaluate your location!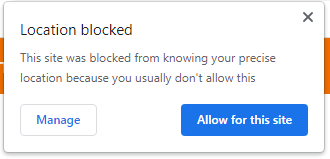 GeoCitizen was and is used on a pilot basis the Oö. Zukunftsakademie and the state of Upper Austria with the support of the regional management of Upper Austria as part of the "Agenda 21" program . It is now also being used as part of the follow-up program "Agenda.Zukunft" in Upper Austria. Municipalities already successfully used in numerous municipalities in Austria and Germany for digital georeferenced surveys.