Projects
Spatial Services is partner in national and international research projects and offers state-of-the-art innovations.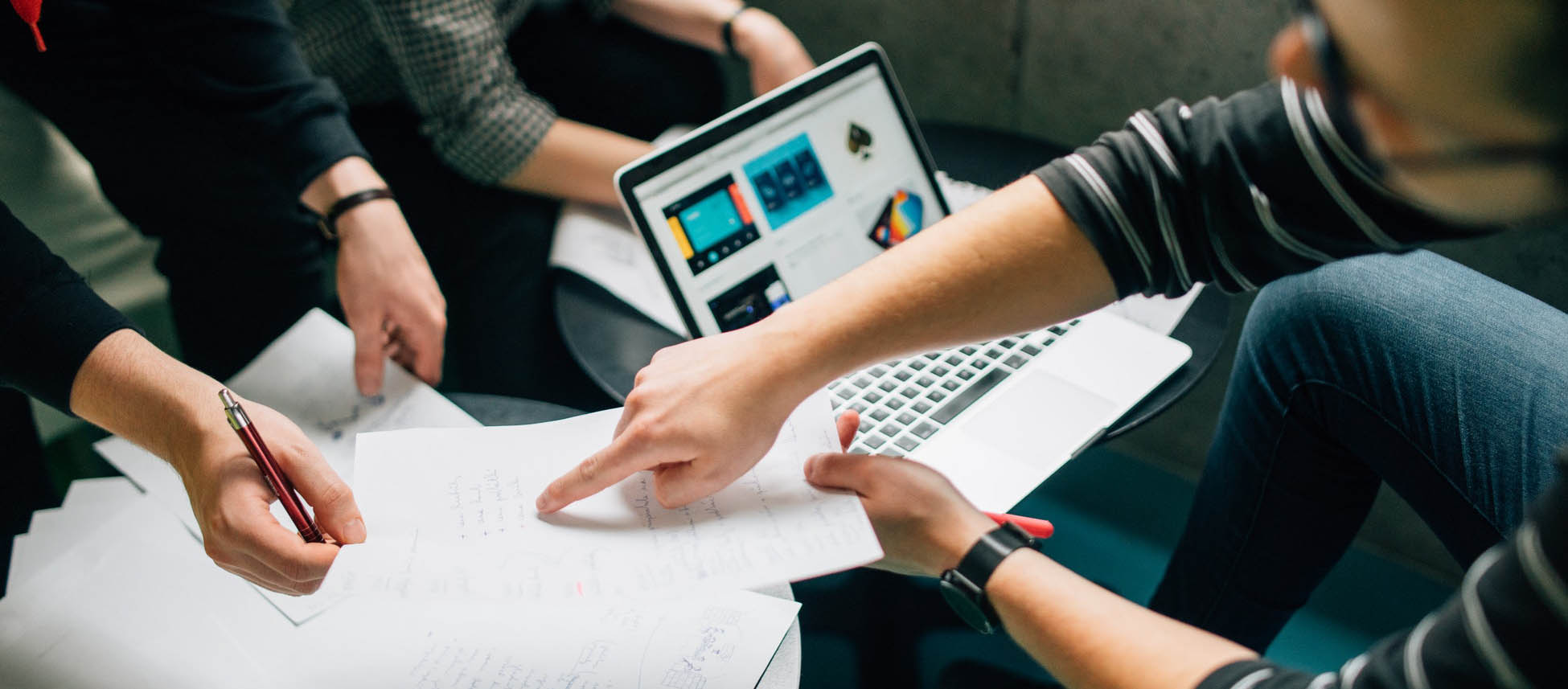 Our current research projects:
CopHub.AC
The vision of the project CopHub.AC is to establish a long-term Copernicus hub to consolidate and sustain the Copernicus Academy as a knowledge and innovation platform. To fulfill this several nodes will be created – like a new form of research briefs, knowledge landscape, outreach and sustainability. It will focus and link ongoing R&D activities in Copernicus-relevant academic fields and sustain the innovation process from academia to business on a high scientific and technical level.
Project Partners: University of Salzburg Z_GIS, University of Basilicata, Evenflow, Climate-KIC, EARSC, KU Leuven, GISIG, University of Malaga, Rasdaman, Cyprus University of Technology, Klaipeda University
Duration: 2018-2020
EnCO2Web
The considerable energy and climate policy need to face the commitment to achieving international climate protection targets as well as national energy and climate change strategies raises the question of the extent to which cities and municipalities can contribute to the reduction of energy consumption and greenhouse gas emissions. So far, however, the elimination of action strategies at the municipal level in favor of an increased consideration of energy and climate policy premises is made difficult by the fact that there is no overview of the initial situation with regard to the total energy consumption and the total volume of greenhouse gas emissions from a municipality. The aim of the project is the development of a geobased database at the municipal level, which comprehensively presents energy-relevant structural data as well as the energy consumption and greenhouse gas emissions of all Austrian cities and municipalities and enables decision-makers to assess development strategies in terms of their energy, mobility and climate relevance.
Project Partners: University of Natural Resources and Life Sciences BOKU, University of Salzburg Z_GIS
Duration: 2017-2019
EO4GEO
EO4GEO is an Erasmus+ Sector Skills Alliance gathering 26 partners from 12 countries from academia, private and public sector active in the education/training and space/geospatial sectors. EO4GEO aims to help bridging the skills gap between supply and demand of education and training in the space/geospatial sector by reinforcing the existing ecosystem and fostering the uptake and integration of space/geospatial data and services in end-user applications. EO4GEO will work in a multi-interdisciplinary way and apply innovative solutions for its education and training actions including: case based and collaborative learning scenarios; learning-while-doing in a living lab environment; on-the-job training; the co-creation of knowledge, skills and competencies; etc.
Project Partners: GISIG, KU Leuven, University of Salzburg Z_GIS, Climate-KIC, Universitat Jaume I (UJI), University of Zagreb (GEOF), University of Patras (UPAT), Friedrich-Schiller University Jena (FSU-EO), University of Twente (UT-ITC), University of Basilicata (UNIBAS), Institute of Geodesy and Cartography (IGiK), Planetek, IGEA Ltd., Epsilon Italia, NOVOGIT, GIB, EARSC, Romanian Space Agency (ROSA), UNEP/GRID, NEREUS, VITO, CNR-IREA, Institute for Environmental Solutions (VRI IES), ISPRA, ALFA Liguria
Duration: 2018-2021
HUMAN+
HUMAN+ is a project for ensuring humanitarian safety through real-time situational awareness for efficient management of migration movements. The aim is to detect and predict migration movements, create near-real time overviews about current migration movements including data analyses and short-term forecasting, as well as information and decision support in form of user dependent interactive information visualization, assessment of quality and interoperability.
HUMAN + aims to contribute to ensuring humanitarian security and preparedness for migration, while at the same time fully considering legal, ethical and sociological conditions. The project approach described aims at the use of social media, as well as their integration with established methods of remote sensing to create an integrative real-time situational picture and a short-term prognosis. Thanks to the real-time situation picture obtained in this way, the emergency services are better prepared for migration waves and can make well-informed, tailor-made decisions.
Project Partners: JOANNEUM RESEARCH, IFES, IFR, Die Johanniter, University of Salzburg Z_GIS, Universität Graz, Bundesheer, Fraunhofer IAIS, Universität Kassel, THW, VOMATEC, CrisCom, Universität Passau, Deutsche Hochschule der Polizei, Bayerisches Rotes Kreuz
Duration: 2017-2020
Sen2Cube
The project Sen2Cube.at will be one step towards an Austrian data and information cube. The project will show that content based image and information retrieval is possible in big EO databases, allowing human users to query and analyse EO data on a higher semantic level.
Project Partners: University of Salzburg – Z_GIS, AMA, ZAMG
Duration: 2018-2020
3D Vision
The goal of 3D Vision is the development new methods and processes for the automated valorization of 3D point cloud data. The 3D point clouds are pre-processed with innovative evaluation methods, automatically classified and converted into high-quality, detailed vector models of buildings, vegetation and infrastructure as well as into digital plans. These results are picked up and further refined by the network partners for the creation of industry-specific new products, 3D viewers, augmented reality environments and innovative services.
Project Partners: Laserdata GmbH, GRID-IT, Arch. Stefan Rutzinger
Duration: 2018-2020