Our Team
A company is only as good as its team, which is why we bring together specialists from various fields, while additionally drawing on a pool of knowledge through our close cooperation with the Department of Geoinformatics at the University of Salzburg.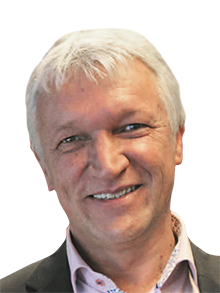 Mag. Hubert Schöndorfer
CEO
hubert.schoendorfer(at)spatial-services.com
Hubert Schöndorfer, our CEO, combines GIS industry talent with an impressive 20-year track record of company leadership. With a degree in Geography and a specialisation in GIS under his belt, Hubert is our resident 3D laser scanning whiz and takes charge of project applications and their implementation. In his "free" time, Hubert enjoys geeking out on the board of the GIS Cluster in Salzburg.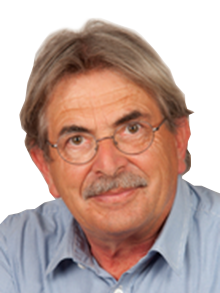 Dipl.-Geophys. Peter Zeil
Senior Consultant
peter.zeil(at)spatial-services.com
A geophysicist by training, Peter's career path has taken him to places far and wide – both literally and metaphorically speaking. Metaphorically, Peter spent his days gone by bringing space down to Earth in an endeavour that literally carried him from the edge of the Alps to Africa and back to Europe. These days, he advocates for European integration, animates data sharing principles and facilitates exchange for humanitarian action & development cooperation.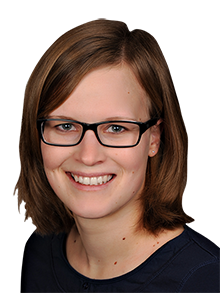 Kerstin Kulessa, MSc
GIS Analyst
kerstin.kulessa(at)spatial-services.com
A Rockstar GIS analyst by trade, Kerstin Kulessa is responsible for our humanitarian services like risk mapping and emergency management, where she quickly and efficiently provides real-time information when disasters happen. Armed with a degree in geography and GIS, Kerstin has a knack for restoring order from chaos and transforming dull datasets into actionable insights. She particularly enjoys all things remote sensing, digital image processing and data analysis related.
– Currently on maternity leave.
Markus Kerschbaumer, MSc
Projectmanager und GIS Analyst
markus.kerschbaumer(at)spatial-services.com
Markus Kerschbaumer is a man of many talents, including marketing and graphic design (oh, and did we mention GIS?) He holds degrees in Geography and GIS and is responsible for our projects that deal with mobile data analysis, citizen participation, climate change, and more. He is also our organisational mastermind with tabs on all operations here at Spatial Services, so he's your go-to guy if you'd like some more information on any of our products or services.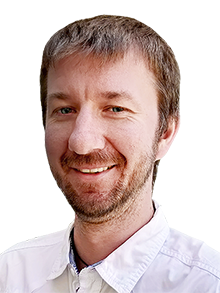 Dipl.-Ing. (BA) Steffen Reichel
Software Engineer and GIS Expert
steffen.reichel(at)spatial-services.com
Steffen Reichel lives and breathes code and can turn a bunch of zeros and ones into something really cool with a mere sleight of hand. He has applied this mystical superpower in a range of settings, including developing front-end and back-end environmental sensor control software, as well as web-based decision support and communication services. He has also developed dynamic web portals using standards-based cataloguing services and dynamic web mapping applications. In other words, he's in charge of programming and keeping the technical side of things running smoothly.
Veronika Krieger, MSc, MSc
Project Manager and Data Analyst
veronika.krieger(at)spatial-services.com
Veronika Krieger is specialist in spatiotemporal data analysis. Thanks to her degrees in mechanical engineering and atmospheric science, she is not afraid of numbers and also knows how to break down complex problems and present their results clearly. Regardless of whether programming scripts for data processing, working with databases, remote sensing software or GIS, it is important to Veronika that in the end there is a tangible result.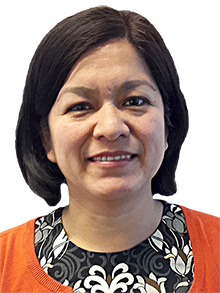 Gina Schwendemann, MSc
GIS Analyst
gina.schwendemann(at)spatial-services.com
Gina Schwendemann is our earth observation expert and is responsible for the rapid processing of satellite images. She has an overview of the global data collection of remote sensing data and enriches our team in the field of humanitarian services. Gina knows how to analyze large amounts of data at lightning speed and adapt it flexibly to the needs of humanitarian organizations.
Ahmad Alobaidi, BSc
GIS Analyst
ahmad.alobaidi(at)spatial-services.com
Ahmad Alobaidi, our international earth observation and IT expert is responsible for our humanitarian services. He is fluent in Arabic, English with some Turkish and even German is coming ASAP! Remote sensing and data handling is his daily business which he masters in his calm and precise way. Next to his full time table he even manages to finish his applied geoinformatics study. Amazing!
Jakob Miksch, MSc
Geospatial Developer
jakob.miksch(at)spatial-services.com
Jakob Miksch is a geospatial developer with heart and soul. In his career he has worked with a variety of spatial questions like route planning, analysis, data management or web development. His focus is to automate and optimize processes. Besides programming, he also has a passion for OpenData and is an expert on OpenStreetmap. Since several years he is active in the OpenSource community, he supports the organization of conferences and meetups and is also active as a speaker.