HUMAN SENSORS
Smart City – Emotional analysis for the city of tomorrow
As a sensor, humans perceive their environment and react to environmental influences that trigger stress and emotions. Individual perceptions can be measured on one hand in the form of stress or emotions with body sensors and on the other hand through the analysis of social media. This allows urban areas to be analyzed, for example, to identify stress and relaxation points, to determine the safety of the mobility infrastructure, or to assess cycling and pedestrian friendliness.
How safe is the urban mobility infrastructure?
In road traffic, there are always dangerous situations – with or without an accident – which often causes changes in the urban mobility infrastructure. Human factors are used to identify infrastructure-related hazards. Stress situations, anxiety sensations or points of relaxation can be identified and integrated as a basis for decision-making in urban and mobility planning.
Intelligent data and traffic systems
A multi-layered social change makes the increased promotion of active mobility -especially of pedestrian and bicycle traffic – indispensable. Such a development towards low-emission and mobility-active mobility modes can only succeed if the urban environment is made more attractive. Human sensor technology offers the opportunity to raise subjective perceptions regarding the quality of the traffic infrastructure, the sense of security or accumulated stress / relaxation points in the city and incorporate them into the mobility planning.
Human sensors pursue the basic goal of citizen-centered urban and mobility planning through the use of subjective information about the individual perception of the city. So small-scale, local conditions can be examined, but also large-scale evaluations in most different contexts (security perception, evaluation of the traffic infrastructure, evaluation of urban planning measures, barrier-free planning, etc.) can be carried out. Furthermore, this service can be offered anywhere in any city, because no specific localized (geo-) database needs to be available.
We support innovation to keep traffic routes flowing
Human Sensors has emerged from a cutting-edge basic research initiative that is worldwide state of the art. Therefore, completely new views of the urban and mobility infrastructure can be integrated into planning processes that were previously unavailable.
Human sensor technology enables the direct use of analysis results in planning processes by providing standardized GIS layers. As a result, a direct transfer of knowledge with a corresponding social impact can be assumed.
We offer comprehensive support in the field of human sensors and social media
Capture the interaction between human, environment and mobility space
Identify hot spots (stress spots) and cold spots as a basis for traffic planning and urban planning
Defuse dangerous ways and use the method for accident prevention
Use body sensors for the before-and-after evaluation of measures in the transport infrastructure
Put the human being at the center of your planning project.
Measurements from human sensors provide a valuable basis for the planning and implementation of future planning strategies and concrete measures.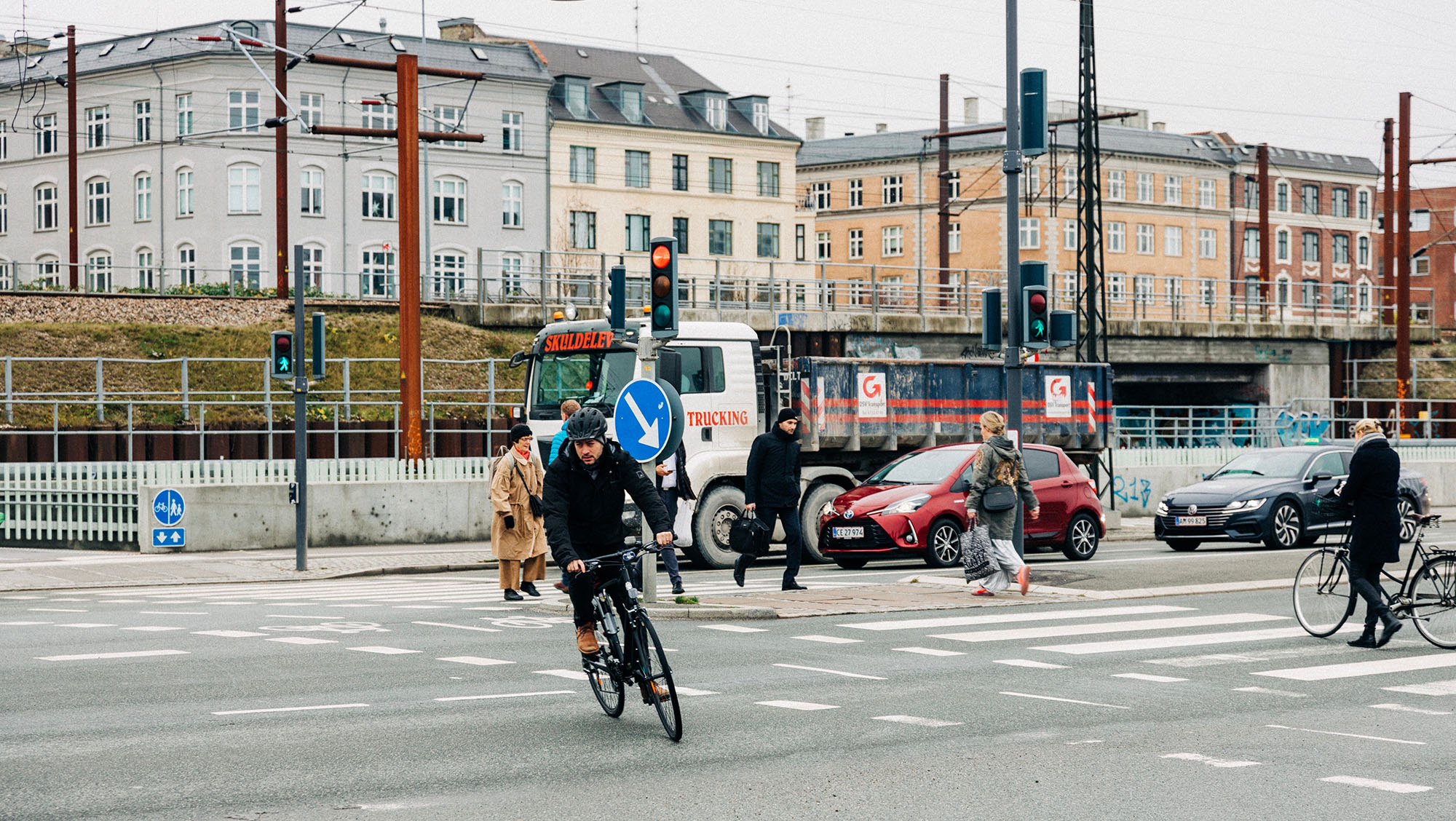 Identification of urban stress points:
Detection of stressful traffic points, e.g. in the cycling network or in traffic
Delicate analysis of accessibility
Evaluation of urban planning measures:
Before and after analyzes to evaluate the effectiveness of measures
Support of strategy and measures development in urban planning
How human sensor systems and social media are used can be found here (german only):